I will share with you what I am currently working on ..
Last month I took on a task to make 4 blankets by Christmas for an order. I believe this is totally doable especially since I am looming them. I am currently almost halfway through the first blanket and can't wait to get this one done because I have gotten a new afghan loom I want to try but I am pacing myself doing them right now currently I am getting 10″ per skein here is a picture ..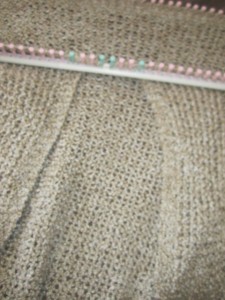 Secondly, I am working on a skinny scarf called the triple flip. It almost looks ribbed and would be nice as a cowl I have put this away for awhile but recently picked it up again to change up my progress on the blanket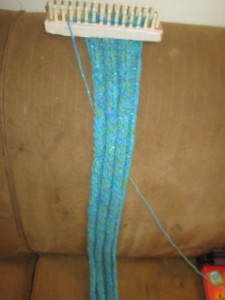 Lastly, my third project is a set of finger less gloves and leggings that I have made in the past for my etsy store which will be for sale in the next few days.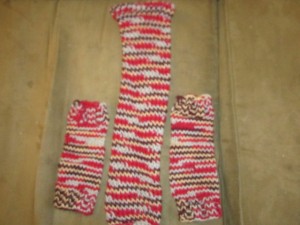 Dont forget we also have our facebook page and you can follow me on twitter too.